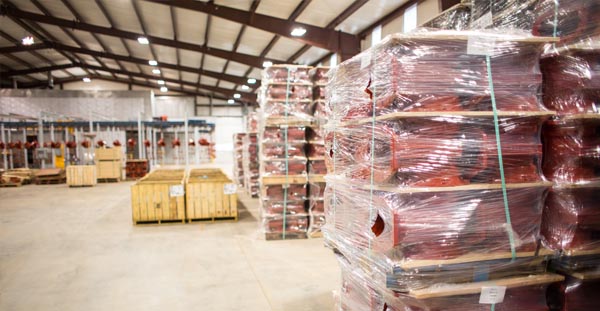 With Sinco Inc's 13 acre and over 115,000 SqFt facilities we provide customers with a complete turnkey experience. Our turnkey service offers Laser cutting from our 2 fiber Laser's, forming, welding, machining , assembly, powder coat painting and packaging. We will complete your project to any level you desire.
Our quality lab houses a FARO Gage Arm to assure that your dimensions are held within tolerance.
We also host a Clemco blast room that will accommodate large parts such as automobile frames. We offer a verity of blast media from soda to steel shot and everything in between.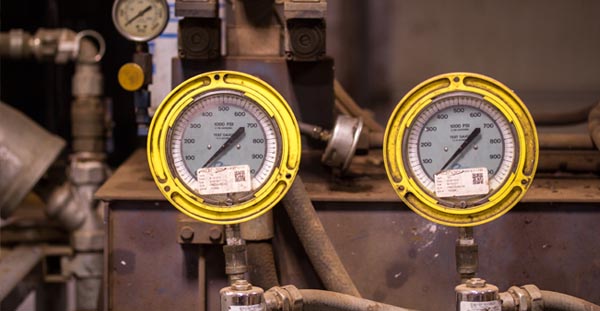 Sinco Inc. utilizes E2 MRP software to track your orders from the minute that we receive your PO until you have received your finished goods.
Our first powder coat production line utilizes a stainless steel wash system with an infrared oven which allows us to run parts 30 inches wide 53 inches tall and 10 feet long. Our second (and NEW!) powder coat line has a Wheelabrator and a GOFF spinner hanger shot blaster. This line is designed to apply red oxide epoxy powder coat up to 20 mils thick for greater corrosion protection.
The batch line is used for small quantity and larger parts measuring up to 19 feet 5 inches long, 89 inches wide, and 88 inches tall.
We also offer liquid painting that is applied with electrostatic and HVLP spray equipment. We can apply most any coating including but not limited to water base, air dry alkyds, and polyurethanes.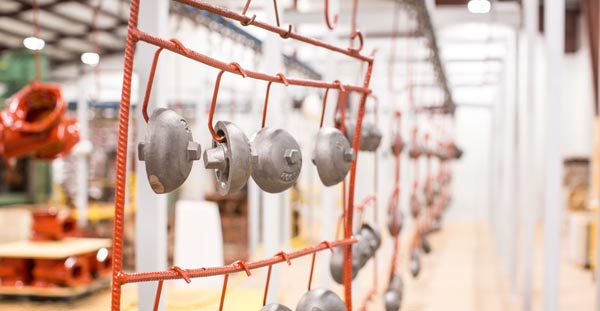 We manufacture to your print's specifications.
We produce parts for a wide verity of customers including but not limited to; Snap On, International Harvester, Sico Inc., Trade Fixtures, Southern Aluminum, American Valve & Hydrant, Assembled Products Corporation, RPD, Shelter Solutions & SWN (Southwest Energy).
We fabricate parts made out of Aluminum, cold rolled steel, hot roll pickle and oiled, and stainless steel from sheets, tubing, rods, angle, and flat bar.
We paint or powder coat a variety of products and components manufactured from sheet metal, aluminum, castings and extrusions in an array of custom colors. We handle large volume commercial orders as well as one piece orders from the general public.